As much as I've always loved my wee bottle of China Glaze Matte Magic, I had my gripes with it. It often leaves weird white dots on my nails despite nothing being visible in the bottle, and of course it's not the most accessible product to us UK girls. China Glaze isn't easy to come by unless you happen to live close to a Sally's (which I don't).

I know that Rimmel recently came out with a matte topcoat, but I just don't like Rimmel. End of. So, No7 to the rescue! As part of the Autumn/Winter range (which is out now and will be on shelves until the 5th of October), No7 have released a matte topcoat. Yes! At £7.25 for 10ml, this won't break the bank. In fact, it will be an utter steal at £2.25 after the recent return of the £5 No7 vouchers which we've come to love so much! I highly, highly suggest grabbing a couple of bottles of this before October if you like the matte look.

As for the finish, it's not totally flat and lifeless matte like ChG Matte Magic. It's more of a matte-satin, if you get what I mean... it's just less flat. I actually really like that. Like all matte polishes or topcoats, it will start to lose it's matte-ness after a couple of days but if you don't like that, just slick another coat of this on, much like you would reapply a regular topcoat to keep your normal manicures shiny.

I know there's a whole ton of you who still haven't tried the matte nails trend, and what better time to try it than now? It's basically like doubling your polish collection, it adds a whole new look to everything you own! Oh, and a matte topcoat over glitter polishes looks SO COOL. Just so you know. ;P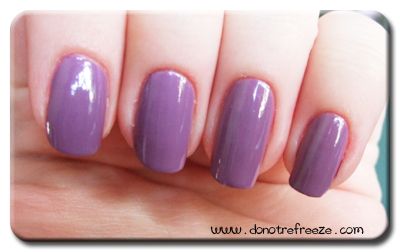 Illamasqua's Velocity, sans topcoat...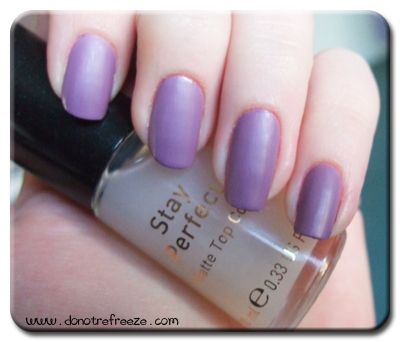 Velocity, plus a slick of No7 matte topcoat. Beautiful!

Seriously, you have no reason NOT to grab this now the £5 vouchers are going on. I will personally try to get you sectioned if you do not grab this bargain!